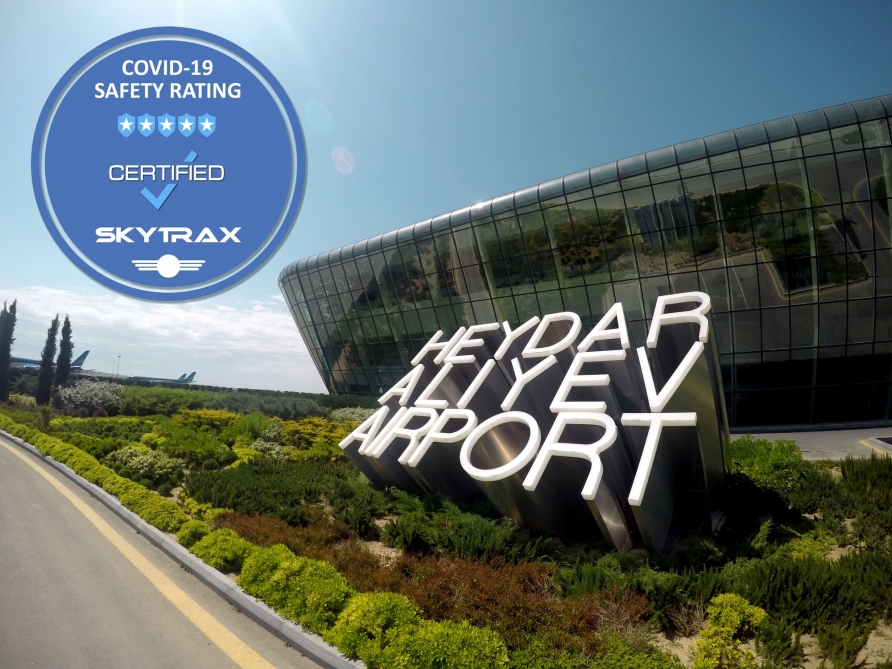 Covid-19 Guidelines

Please note that during the COVID-19 pandemic, when traveling from other countries to Azerbaijan, travelers should provide an official document issued by the relevant country (COVID passport) on complete vaccination, or recovery from COVID-19 for passengers over 18 years of age or a negative PCR test taken within 72 hours before the flight. It is desirable to have a QR code embedded on the test result.

FREQUENTLY ASKED QUESTIONS

1. Is it safe to travel to Azerbaijan considering the continuous spread of COVID-19?

Heydar Aliyev International Airport in Baku, Azerbaijan, has been certified with the highest 5-Star COVID-19 Airport Safety Rating by international air transport rating organization Skytrax. This is a top recognition of the effectiveness of COVID-19 measures introduced at Heydar Aliyev International Airport to protect their customers and staff against the spread of coronavirus.

2. Will I be at risk of contracting coronavirus if I visit Azerbaijan?

The Operational Headquarters under the Cabinet of Ministers of the Republic of Azerbaijan is collaborating closely with the World Health Organization to monitor the situation and minimize viral transmission. Rest assured that the health and safety of our residents and visitors is of the utmost importance, and preventative measures are being implemented to reduce risks. We are also happy to announce that Azerbaijan is among leading countries in percentage of vaccination.

3. What precautions should I take when travelling to Azerbaijan?

All travelers are recommended to follow the guidelines of the World Health Organisation in preparation for your trip, and to reduce risk of exposure to COVID-19. As such, all travelers should monitor their health closely at this time and seek medical attention promptly if they feel unwell. If they have a fever or respiratory symptoms (e.g. cough, runny nose), they should wear a mask and call the clinic ahead of the visit. Other precautions to adopt:

• Regularly and thoroughly clean your hands with an alcohol-based hand rub or wash with soap and water;
• Avoid touching eyes, nose and mouth;
• Avoid close contact with people who are unwell or show symptoms of illness;
• Cover your mouth and nose with a tissue or bent elbow when coughing or sneezing and dispose of the used tissue immediately;
• Seek medical attention promptly if you have fever, cough or difficulty breathing.

Masks are obligatory in transport facilities used for inter-city (inter-regional) and intra-city (intra-regional) passenger transportations, public catering, trade, work and service facilities.

4. Are tourist spots in Azerbaijan functional?

Malls and shopping centers, as well as shops, museums, and exhibition halls, are open. Traveling between cities and regions is permitted. Catering facilities can provide on-site services from 6:00 a.m. to 0:00 a.m.

5. If I suspect that I have come into contact with the virus, what steps should I take? Will I get access to Azerbaijan medical facilities?

You should seek medical assistance by calling 103 (within Baku), 113 (outside Baku) or 1542.